Open Systems Accounting Software (OSAS)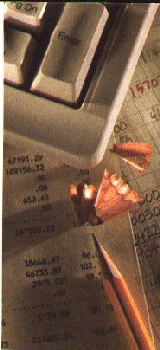 Professional Recordkeeping Systems (PRS) has over three decades of experience with converting companies to Open Systems Accounting Software. We are with you from the initial accounting software demonstration, through system migration and into the future with support as you grow. We work with you to develop a conversion strategy to implement your new software without disruption to your existing work process. THE RESULT ... A SMOOTH TRANSITION!

Since 1981, Professional Recordkeeping Systems has been a licensed reseller, qualified installer, and one of the primary training and support centers for OPEN SYSTEMS Accounting Software.



OPEN SYSTEMS started in 1976, specializing in developing and supporting feature-rich accounting software solutions.



Today, OPEN SYSTEMS Accounting Software is installed in over 260,000 businesses throughout the world and has multilingual/multicurrency capabilities. There is Strength in Numbers!



OPEN SYSTEMS has over 300 independent software developers who design products that integrate with OSAS to solve specific business and accounting needs.



The OSAS solution is ODBC (Open Data-Base Connectivity) compliant. This gives you the power to access all of your centralized OSAS data through third party products such as Microsoft Office products and Seagate's Crystal Reports, etc.



The OSAS WEB application gives you an Internet presence that allows your customers to query and/or purchase your company's products over the Internet.