About The Company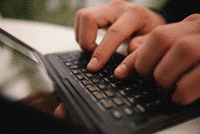 Imagine your company's financial information always at your fingertips. This is the mission of Professional Recordkeeping Systems (PRS). Accomplishing this goal is how PRS achieves its ongoing success…

PRS is a licensed CPA Firm and was organized in 1981 by accounting, finance, and computer science professionals committed to excellence in serving our clients' financial management needs.

PRS has accumulated a knowledge base of over one million labor hours of accounting expertise during our 35+ years of experience. This is the equivalent of 15 people each working 40 hours per week for 35 years.

PRS has managed over a billion dollars during our 35+ year history. Throughout the history of PRS, all of our work has been audited by the government or private auditing firms. Alan C. Young & Associates, Inc., the firm who audits the Michigan State Lottery, has audited hundreds of millions of dollars that PRS managed while providing accounting services to the State of Michigan, Non-Profits and local governmental agencies.

PRS focuses on the following services:
PRS provides complete financial management services to a diverse client base, including NON-PROFIT organizations, in a variety of industries. Services include bank reconciliation, payroll service, financial statement preparation, budgeting, audit assistance and much, much more.



PRS provides Fiscal Intermediary Services to various governmental agencies who are participating in the Self-Determination Initiative Program and the Children's Waiver Program/Choice Voucher System. Through the Self-Determination Program, the public mental health system provides services and support to help mentally disabled adults gain independence. The Children's Waiver Program is a federal entitlement program that provides the services and support necessary to assist parents in keeping disabled children at home.



PRS provides Senior's Accounting. PRS offers streamlined financial management procedures geared towards senior citizens. PRS helps seniors gain control of their financial situation by implementing proven methods of recordkeeping. With a little help from PRS, seniors can confidently manage their own personal business.



PRS provides Financial Life Services to Senior's. Even though Financial Management is our specialty, we are unique in that we also provide Financial Life Services. This combination of services is unheard of in the financial sector whose primary focus is only on the numbers. We believe that there is more to life than being reduced to an "Income Statement" or "Balance Sheet". We realize that just about every aspect of life is interconnected with money. We all rely upon people in every profession to help us in life and this costs money. If money is involved, PRS will help to ensure that you explore all of your options so that you can make an informed decision. This of PRS as your financial advocate when you need to make financial decisions.



PRS developed the Contract Manager Program (CMP) to help NON-PROFIT organizations simplify the process of generating timely and accurate reimbursement request reports for their funding sources. Clients utilizing the CMP have experienced improved cash flow, up-to-date budget control and reduced audit fees due to the comprehensive reports generated from the Contract Manager Program.



PRS provides Resident-Patient Trust Accounting. Every resident in a nursing home is mandated by the government to have a personal cash account, managed by the nursing home, to pay for personal expenses of every resident. PRS pioneered the automation of resident-patient trust accounting for nursing homes and non-profits in the early eighties. Utilizing Open Systems Accounting Software, PRS customized many lines of code to create a fool-proof modular database program designed for resident-patient trust accounting. This software program helps to ensure that every penny of every dollar, for each resident-patient in the nursing home, is accounted for. The nursing homes' resident-patient trust account is audited each year by Medicaid staff and there has never been a questioned cost for any of our clients who implemented this software solution for their nursing homes. Over the years, PRS has provided this service for thousands of resident-patients in nursing homes.



PRS also specializes in converting companies to computerized accounting information systems utilizing Open Systems Accounting Software. PRS is with you from the initial accounting software demonstration, through computer migration and into the future with support as you grow. We work with you to develop a conversion strategy to implement your computerized accounting system, without disruption to your existing work process. THE RESULT...A SMOOTH TRANSITION!