How Does PRS Satisfy Client Needs?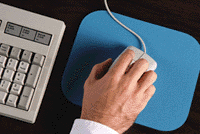 The software tools used by Professional Recordkeeping Systems (PRS) are from the most reputable companies who supply the most widely used products in the country. PRS uses the Microsoft Office family of products and Microsoft Certified Solution Provider-OPEN SYSTEMS Accounting Software. Both of these companies are well-established, proven leaders in the computer software industry.
Why PRS Is Right For You!

The staff of PRS takes all the time necessary to understand the needs and desires of our clients. After analyzing these needs and desires, we present alternative solutions. We then service our clients through the implementation process and into the future with support as they grow. PRS puts the client first realizing that the relationship formed will benefit both PRS and the client over the long-term.



Our formal education and hands-on, day-to-day, practical experience provides us with the expertise needed to provide solutions for the most complex situations.



We are solution-oriented problem solvers and are successful at surpassing our client's needs because of our knowledge and commitment to our client's success!