Fiscal Intermediary Services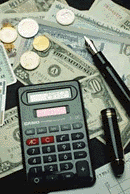 Professional Recordkeeping Systems (PRS) provides Fiscal Intermediary Services to various governmental agencies that participate in the Self-Determination Initiative Program and Children's Waiver Program/Choice Voucher System. Through the Self-Determination Program, the public mental health system provides services and support to help disabled adults gain independence. The Children's Waiver Program is a federal entitlement program that provides the services and support necessary to assist parents in keeping disabled children at home. (For more information, visit www.self-determination.org and www.macmhb.org)



Both programs empower the consumers to control the resources available for their care. It allows them to determine which services and supports they will need, from whom and under what circumstances. It is about choice and control. For example, consumers may choose to hire their family and/or friends to provide the services and support they require rather than participating in a predefined program designed by a third party.
What are Fiscal Intermediary Services?

PRS functions as a "financial administrator" who provides "fiscal intermediary services" to governmental agencies and their consumers. The governmental agency provides PRS with funds to be allocated to qualified consumers. The funds that PRS holds constitutes the consumer's budget, which is designed to accomplish the individual's plan of service as agreed upon between the governmental agency and the consumer. The consumer will direct PRS on how the resources are to be spent in accordance with his/her plan of service. In summary, the financial administrator has a fiduciary role with the following responsibilities:
Maintaining complete and current financial records and supporting documentation in accordance with generally accepted accounting principles.
Maintaining required payroll forms, reports and statements.
Abiding by all Federal and State laws regarding payroll tax withholdings and filing requirements.
Timely payments of payroll wages, withholding taxes, unemployment and workers compensation insurance and other vendor invoices.
Alerting the governmental agency and the consumer when problems occur with the use of funds and/or meeting budget constraints.
Preparing monthly expenditure reports and financial statements for the governmental agency and the consumer.
Assurance that all records, for each consumer, are available for financial and workers compensation audits.
Compliance with all insurance requirements specified by the governmental agency to safeguard the funds being transferred to PRS and to limit any potential liabilities.
Continually educate the consumer on the fiscal management of their resources, (e.g. budgeting of hours, labor laws, employee relations, etc).